San Antonio, Texas is a couples' paradise. There's never a shortage of exciting things to do, and there are always places to go when you want a little romance and ambiance. Whether you and your significant other are busy touring single-family homes in Cordillera Ranch in search of the right starter property or browsing options in the Dominion condos to downsize in your golden years, there are plenty of ways to get out and spend quality time together. Following are 10 amazing San Antonio date night destinations for couples — of every age and at every stage of life.
1. Visit the Tower of America for dinner, drinks, and live entertainment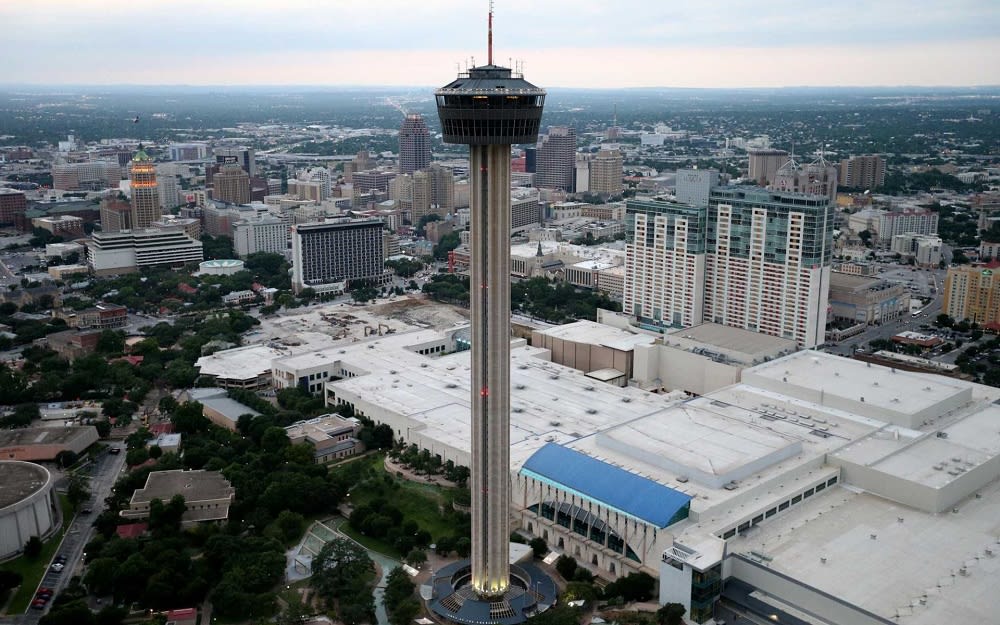 Photo Courtesy of MySA
The 750-foot Tower of America is located in the heart of downtown San Antonio. Open seven days a week, it offers fine dining, live entertainment, and an amazing look into the city's history. Built for the
Hemisfair World's Fair in 1968
, it is the tallest tower in all of Texas. Here, couples can dine on award-winning cuisine at the Chart House or the Tower Cafe.

Chart House serves everything from slow-roasted, mouth-watering prime rib to fresh Mahi encrusted with crushed macadamia nuts. With one location on the observation deck for splendid outdoor views and another on the ground floor, the Tower Cafe is the perfect place to stop if you want an amazing cup of coffee, a fresh croissant, or a savory sandwich. If neither of these venues suits your tastes, you can drop into Bar 601 to get a clear, bird's-eye view of all that the city has to offer along with mixed cocktails, wine by the glass or bottle, and a sophisticated, modern ambiance.
2. Experience the old-world charm of San Antonio at the Ocho Lounge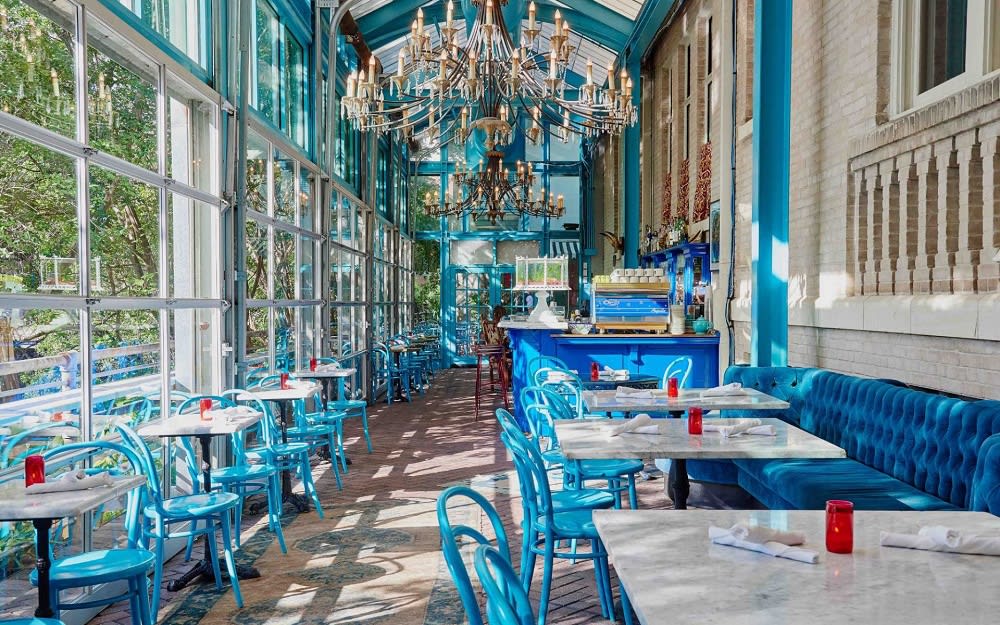 Located in Hotel Havana, the
Ocho Lounge
is one of San Antonio's top restaurants by all standards. When you and your loved one want to dine leisurely on Pan-Latin fare while sipping mojitos, this is definitely the place to be. You can indulge in carefully-crafted delicacies ranging from spicy wild mushroom and steak tacos, roasted beef with fresh spinach and candied pecans, and spicy chile Relleno to marinated prime pork, Achiote snapper, and pepita seed-crusted lamb. The two of you can share hibiscus-apple churros, flavored flan, or a decadent chile brownie. To finish off your evening, relax in Ocho's Havana Bar. This candlelit basement is the perfect place for whispered conversations, relaxation, and unforgettable cocktails.
3. Visit Jazz TX for incredible food and equally amazing music
Although many find outstanding food to be the cornerstone of any truly memorable date night, many San Antonio couples prefer to paint the town red to the sounds of a smooth saxophone, a sultry-voiced lounge singer, or a lively bass trio. We say — why not have both?
Jazz TX
is the right spot to sate both your love of music and your appreciation for good food. This location hosts two different shows nightly that include big bands, jazz, blues, Latin jazz, swing, and salsa. The menu includes everything from a center-cut petit filet to savory pasta creole. For dessert, diners can enjoy classic pecan pie or a decadent creme brulee. While you take in the show, you can sip on cocktails like the Black Pearl (orange liqueur, vodka, blackberries, lime, and simple syrup), order a bottle or glass of wine, or enjoy your favorite cognac in a warm snifter.
4. Visit the Loma de Vida Spa for a relaxing couple's massage
One of the best ways to enjoy a date night in San Antonio is by heading to the
Loma de Vida Spa
for a relaxing couple's massage. Nestled into the La Cantera resort, this wellness center has gone truly above and beyond to create a tranquil, soothing, and undeniably zen environment. It offers deep tissue, Himalayan salt stone, hot stone, and Swedish massage services. If the two of you are really in the mood to splurge, you can indulge in a stress-relieving mud wrap or reinvigorate with the "Hill Country Texan." Performed with locally-sourced honey and lavender scrub, the "Hill Country Texan" sloughs away old, dry, damaged skin, and relaxes muscles that are tense, knotted, or sore. And who says a date night can't be a date weekend? When you're done at the spa, grab a room right there at the La Cantera resort to spend your evening reveling in sheets with an immeasurable thread count. Come morning, wake up to a delicious breakfast in bed.
5. Rent a luxurious cabana at the Topaz's adults-only pool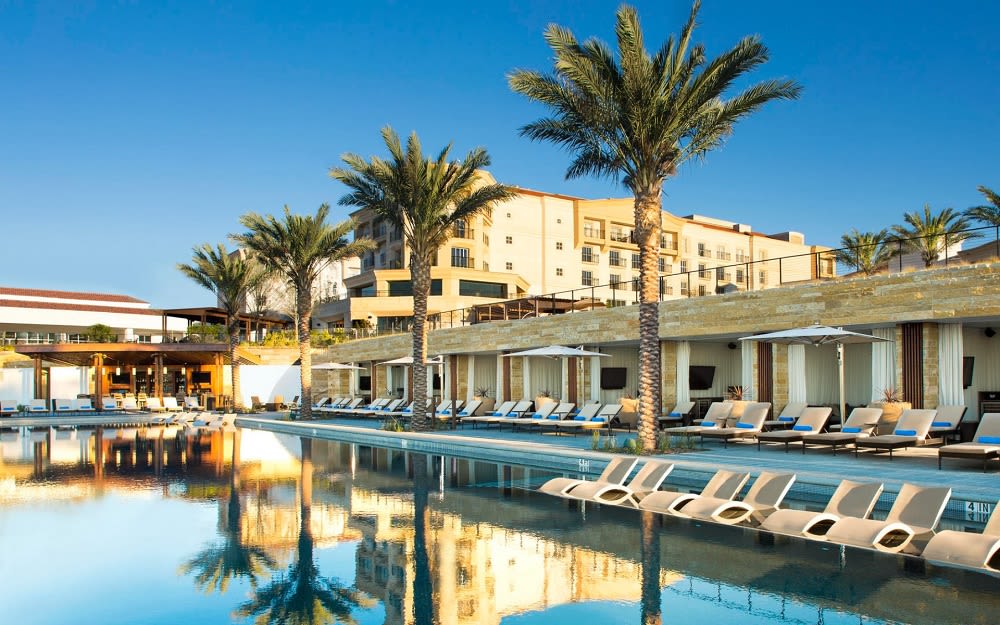 Topaz is
La Cantera's elegant, adults-only pool
. When's the last time you and your significant other went for a midnight swim? Swimming at an adults-only pool is nothing like bobbing around in the water with toddlers wearing swim diapers and teenagers doing high-momentum cannonballs on all sides. Topaz offers the perfect spot for late-night recreation, relaxation, and good old-fashioned fun. Here, adults can go for a quick dip — or enjoy an extended stay in their own luxurious, private cabana. The two of you can relish refreshing cocktails poolside, grab a few hearty snacks, or beat the heat with ice cream. Each cabana comes with its own safe, refrigerator, and large-screen television. Whether you enjoy it as a date night itself or the lazy extension of a date weekend, Topaz is always a good choice.
6. Make your very own wine at Stray Grape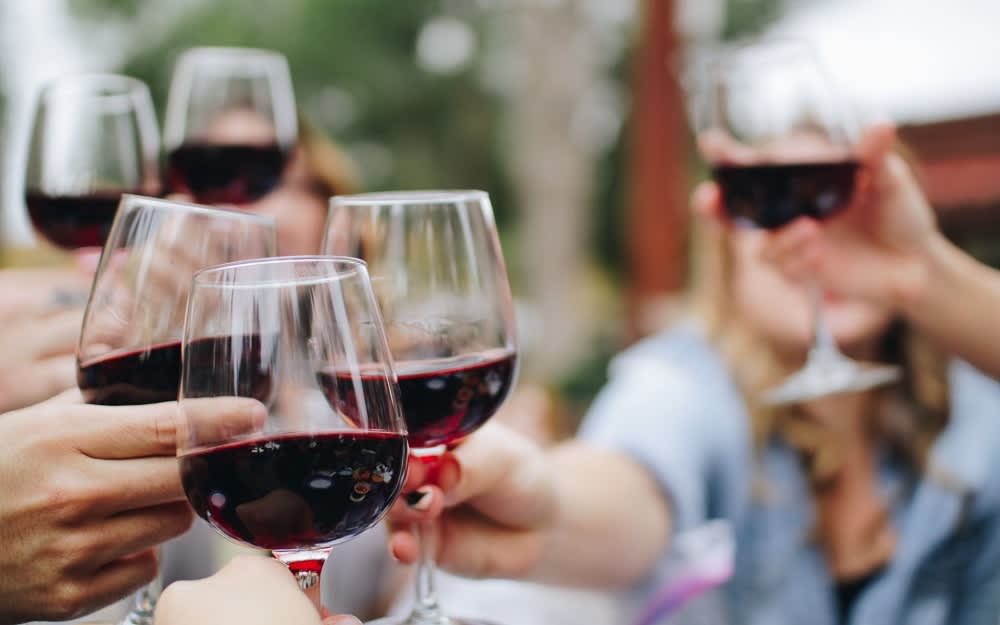 Someone once said that the couple that makes wine together, stays together — or something to that effect. At Stray Grape, you and your significant other can taste
more than 50 different wines
. If you're feeling ambitious, you can also make and bottle your very own wine. Stray Grape is an urban winery concept, which makes it far different from wine tours that take increasingly-tipsy travelers on hours-long journeys through wine country. At the Stray Grape, the effort is minimal but enjoyment is off the charts. You can join the company's wine club while visiting to get two new bottles of wine from random vintners delivered to your door each month and deep discounts on many other wines. This is a great way to discover new brands, new flavors, and new reasons to indulge. Still, walking away with your very own bottle of vino sets the perfect stage for a future date night. When the time is right and your self-made wine reaches its peak, the two of you can pop the cork together and reminisce.
7. Pit your putting skills against your partner's at Cool Crest
For some couples, romantic date nights are highly overrated. Nothing says "I love you" like endless nachos, ice-cold bottles of beer, and a few rounds of mini-golf. Whether you and your partner are young and want to revel in your youth or want a taste of days gone by,
Cool Crest has everything you need
. Cool Crest has been the scene of countless date nights since 1929. This family-owned course has two 18-hole courses and a funky art deco look that's sure to please. At night, soft overhead lighting creates the perfect atmosphere for couples. Best of all, if you and your partner are dog lovers, this pet-friendly establishment will happily welcome your canine companions along for the fun.
8. Head to the Alamo Drafthouse for movie night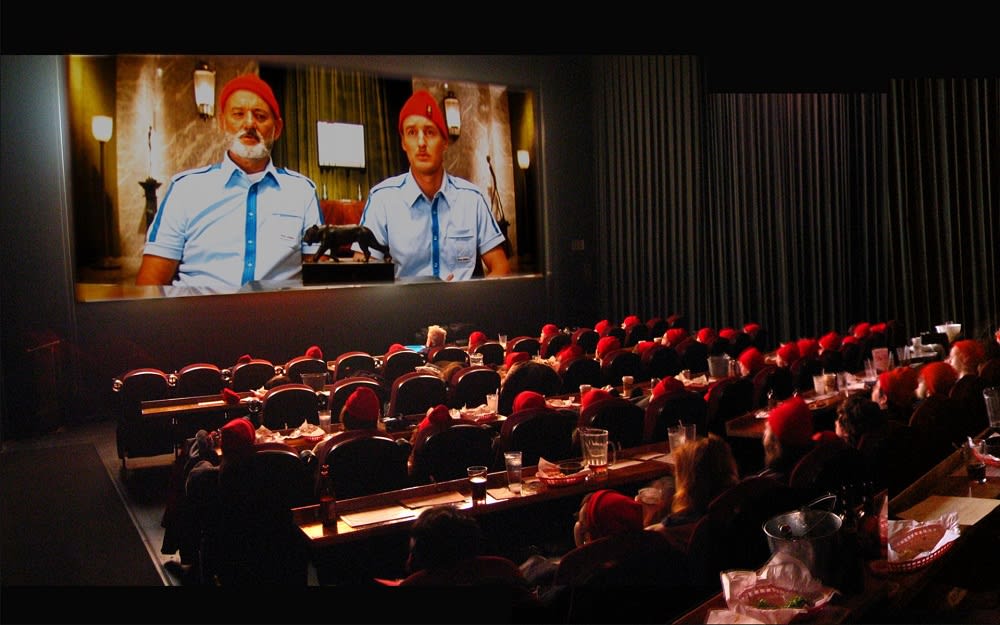 Photo Courtesy of Timeout
Infamous for what's now known as the "Beyonce Sing-Along Event," the two
Alamo Drafthouse Cinema locations
are the ideal spot for couples who like to get out and have fun. They've got award-winning food, unbeatable cocktails, and exceptional draft beer. They offer an adult movie-going experience that both pampers attendees and removes them far away from all outside distractions. With incredibly comfortable lounge chairs for viewing (reclining, all-leather seats), fried pickles to munch on, and a number of exciting, interactive events, the Drafthouse is a regular date night hangout that's not to be missed.
9. Head over to Ranger Creek for an outstanding "brewstillery" experience
Ranger Creek Brewing and Distilling
offers handcrafted beer and whiskey with a Texas attitude. This is where couples want to go when they want the best of both worlds — or the best of every world imaginable. Not only is Ranger Creek home to some outstanding draft beers and a truly unforgettable whiskey, but it also has an impressive rotating menu. You can nosh on delicacies ranging from charcuterie boards to lobster rolls or order dinner from one of several onsite food trucks. Ranger Creek hosts live jazz performances, pizza nights, and outstanding artisan markets. Whether the two of you like shopping, dancing, eating or drinking to your heart's content, Ranger Creek has everything perfectly covered.
10. Unwind in a salt cave at eforea spa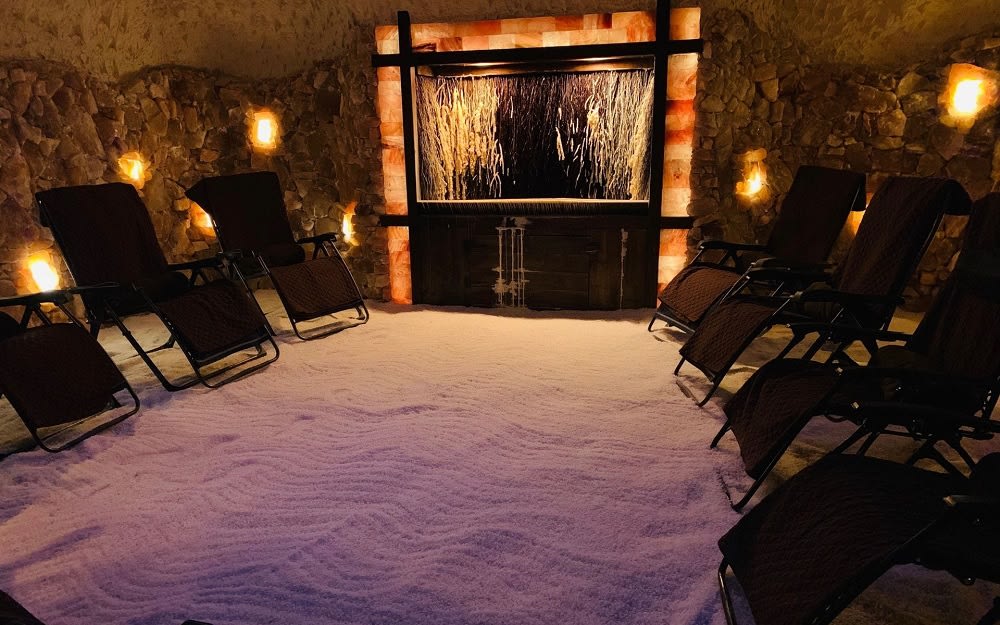 Telling your loved one that you'd like to head over to a cave for date night could be met with a less than enthusiastic response. Still, a trip to the
salt caves at eforea
is an experience that every San Antonio couple should have. Also known as halotherapy, salt caves are designed to reduce stress, boost immune functioning, eliminate inflammation, and clear up a host of common respiratory ailments (such as asthma and allergies). If you both need a little stress management, are feeling low on energy, or just want to try something interesting and new, eforea is the perfect date night. You'll leave this mesmerizing place feeling clearer, healthier, and far more vibrant.
San Antonios has a seemingly never-ending array of activities for couples to enjoy. Whether you're looking to dine extravagantly, experience the top local musicians, or indulge in local craft beers and cocktails, you'll always have plenty of exciting destinations to choose from. You'll also find a wealth of Fair Oaks Ranch real estate and land for sale in Dominion if you're looking for a place to call home. At The Graves Group, we're all about helping buyers find their dream homes in San Antonio. Check out our
featured listings
today or
get in touch with us
to schedule an in-person tour.