San Antonio, TX is home to more than 1,400,000 residents and was founded in 1691 by Spanish explorers who named it "Saint Anthony of Padua." The city and its suburbs are in the area of Texas known as "Texas Hill Country" and is widely known for its gentle, rolling hills that are dotted by massive, shady oak trees as far as the eye can see.
More than 30 million tourists descend on the area annually and delight in the
River Walk
, SeaWorld, and Fiesta San Antonio, among other attractions and events. The city has a vast military presence, with Lackland Air Force Base, Fort Sam Houston Air Force Base, Randolph Air Force Base, Kelly Field Annex Air Force Base, and Camp Bullis Army Base among some of the military installments planted within the city limits or just outside them.

One of the gorgeous suburbs of San Antonio is Boerne, located about 30 miles northwest of downtown. Boerne real estate houses about 19,000 residents and is a family-friendly spot that's still close enough to the metropolitan San Antonio area for more dining, recreation, and entertainment options.
The
median price
of houses for sale in Boerne, TX is $635,000, up from last year's high of about $526,000. This seller's market means that there are more buyers seeking Boerne real estate than there are houses for sale in Boerne, TX. If you and your family are looking to move here, there are many reasons why it's a must-do!
1. Hill Country Mile
If you love the outdoors and love to walk, look no further than the Hill Country Mile, a 1.1-mile-long path that takes walkers along the city's historic, unique Main Street and beyond. Those who've found their dream home amidst houses for sale in Boerne, TX will find this convenient walking path a welcome respite from having to walk in less controlled areas where critters might nip at exposed ankles!
Visitors can have picnics (grills are onsite!) while the kids jaunt in a covered playground and the older kids and adults challenge each other for a game on the volleyball court. Nature lovers can opt to wander the unpaved walking and hiking trails or settle in for a pickup game of disc golf on the property's dedicated 18-hole disc golf course. Others can birdwatch or check out the butterfly garden, while anglers can fish…as long as they have a license.
3. Cave Without a Name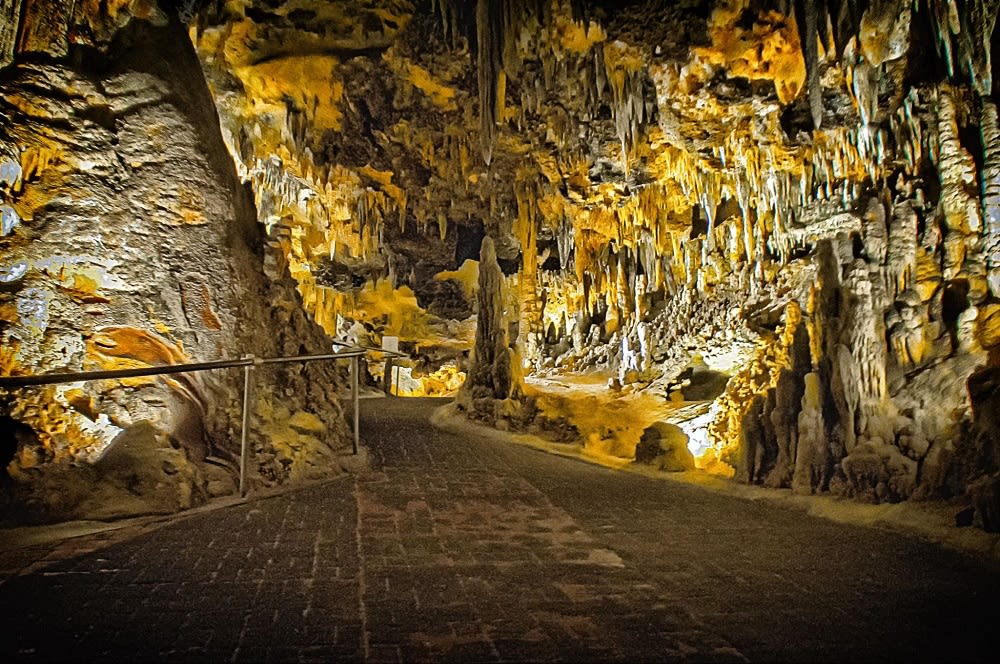 Cave Without a Name is a prehistoric layout of subterranean limestone chambers that was discovered in the early 1900s. This network of chambers travels about 90 feet under the earth's surface via 126 steps to the cave floor, where they'll find six rooms that are open for public view. Like Colossal Cave in southern Arizona, this cave (which stretches ¼ mile…of the public-accessible part) contains stalactites on the ceilings and stalagmites that reach skyward from the cave floor.
4. Cascade Caverns
Another prehistoric fascination lies in the
Cascade Caverns
. Not only have prehistoric remains been found here, but also artifacts from the Lipan Apache indigenous people tribe have been unearthed. As with Cave Without a Name, Cascade Caverns are vast but only open a portion — one-half mile, to be exact — to the public. Nature lovers and sporting enthusiasts alike can walk along the meandering corridors and echo-ey chambers that lead to a space nicknamed "The Cathedral Room" 132 feet below the cavern entrance. While once rife with waterfalls, droughts have dried them up, so an artificial waterfall has been installed in the public viewing area to replicate the waterfall atmosphere that once was.
5. Cibolo Nature Center and Farm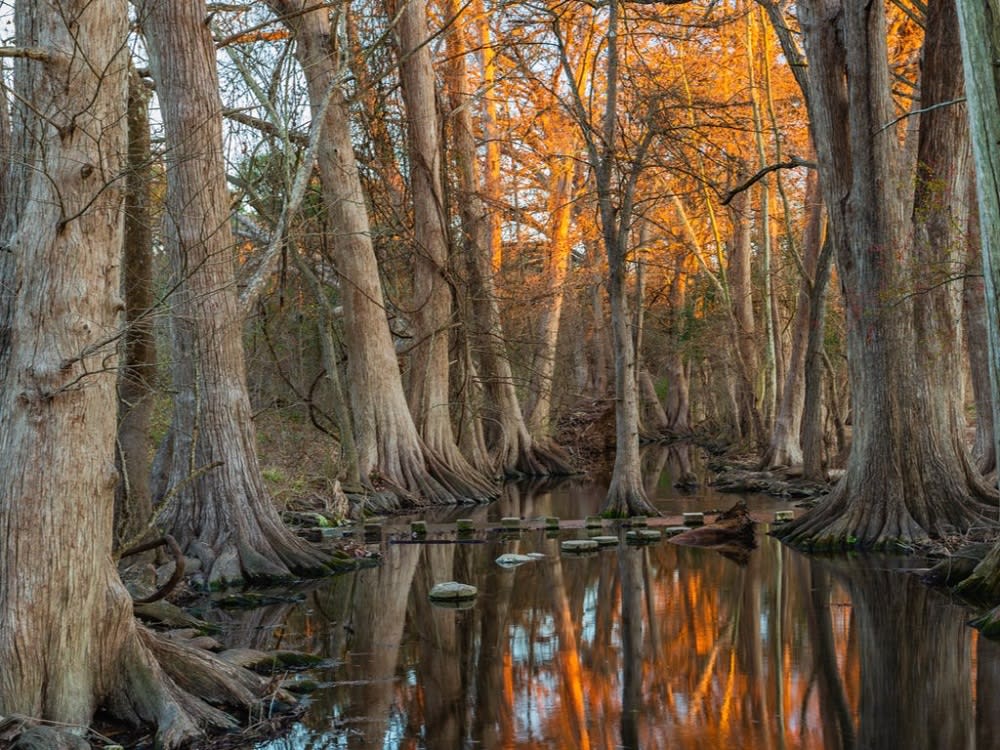 If you're an outdoor enthusiast or budding eco-activist, the Cibolo Nature Center and Farm is the place to be. What started out as an effort to preserve the area marshlands has morphed into an effort to promote the conservation of natural resources. Visitors young and old will learn the importance of using sustainable farming to protect the land. It attracts more than 100,000 visitors who can walk, hike, or bike the more than 100 acres of outdoor space. Also on tap is a farmers market that is active yearly from March through December.
6. Kuhlmann-King House
Kuhlmann-King house used to be the home of a successful German ex-pat who sold it to the family that owned King and King Lumber Company. The house is a perfect example of the architectural craftsmanship that was put into houses during the 1880s and beyond. There certainly was no spackle or particle board used in this treasure's construction. Visitors can stop in for a tour on the second Saturday of every month to marvel at the woodwork, stonework, and design integrity of this landmark residence.
7. The great outdoors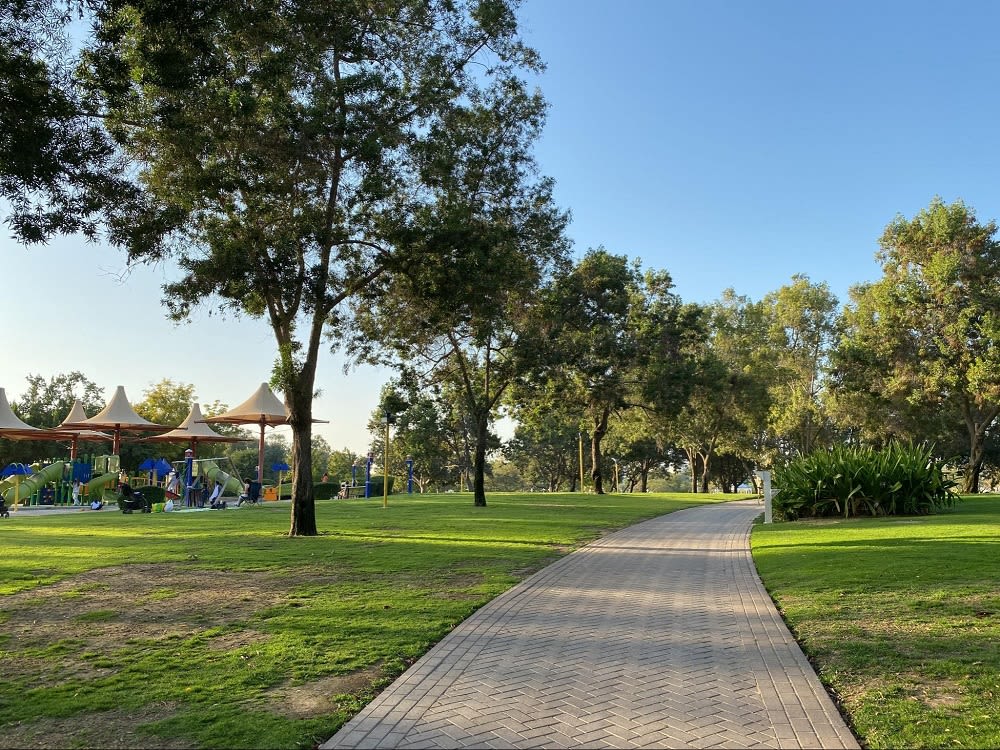 The Old No. 9 Trail stretches for one-and-a-half miles and provides a multi-use walking and hiking path that's paved for comfort. It used to be a dirt trail that indigenous people used to cross the hill country. The trail is an ideal spot for casual strolls, too, because there are interactive signs all along its length, water fountains, a comfortable rest stop in the shade, and even a water mister to help visitors stay cool in the summer. But watch out! Once you've felt the relief from the heat, you might have to fight off other relief-seekers!
8. Boerne Community Theatre
The Boerne Community Theatre strives to educate visitors via the development and production of performing arts. The venue produces plays and musicals and offers acting classes and a talent contest for those brave enough to try out. The talent contest is open to those aged 18 and under, as well as a division for young adults and adults over 18 years old.
Ready to find Boerne real estate?
Do you want to join the other families who have discovered the joys of living in this gorgeous San Antonio suburb? If so, reach out to trusted Boerne real estate experts at
The Graves Group
to see what's on the market.