Are you busy touring houses for sale in Cordillera Ranch? Are you visiting family or friends in San Antonio? Perhaps you're passing through on a business trip. No matter why you're in the nation's seventh-largest city, stopping for a quick coffee is an absolute must.
San Antonio locals appreciate a rich, complex brew as much as anyone else. More importantly, local coffee shops can be hubs for social activity, excellent centers for networking, and prime sources of flaky, buttery pastries and other decadent treats. There are even coffee shops in San Antonio that take an eco-friendly, health-conscious approach to helping their customers get their morning buzz. No matter what you're in the mood for, you're guaranteed to find it.
In San Antonio, local coffee houses offer unforgettable cold brews served in frost-covered glasses, steaming mochas topped with fresh whipped cream and a dash of cayenne, and nutrient-dense mushroom coffees that expertly mimic the flavor of real coffee beans and provide their own subtle rush of energy. The following are nine top coffee shops in San Antonio that are sure to please.
Stop by these coffee shops in San Antonio
Barrio Barista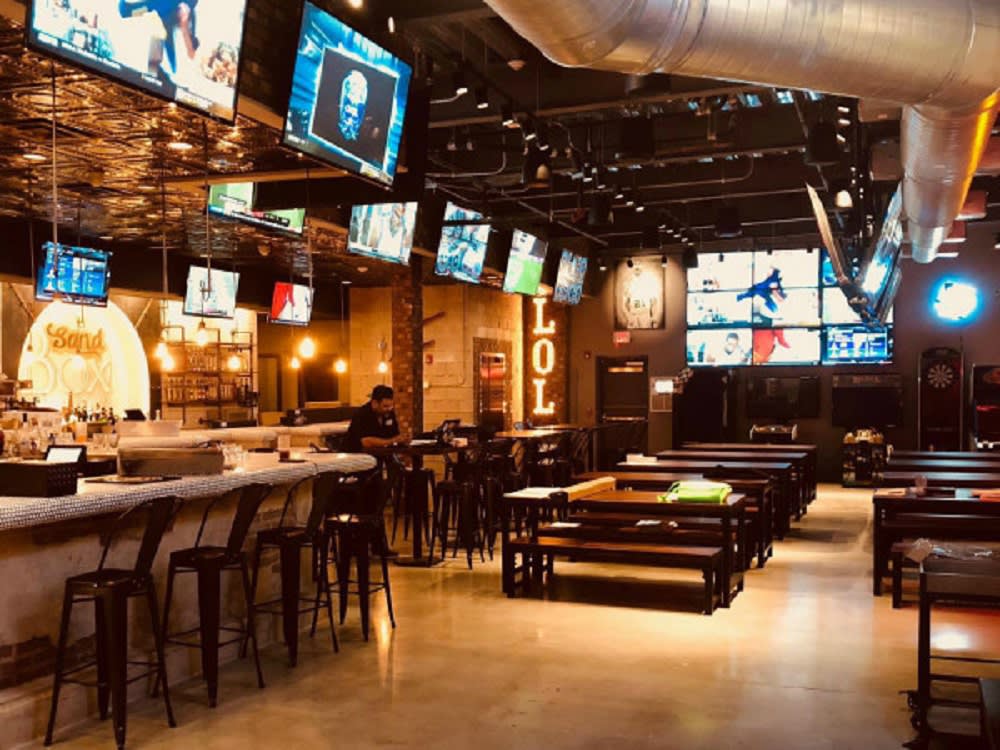 Once the popular meat market of Jose de Hoyos,
Barrio Barista
in San Antonio is now a chic, rustic cafe and a popular hangout spot for those who want both good java and good eats. You'll find all of the traditional coffee drinks on the menu, including Americanos, Caffe lattes, and a standard cup of dark roast. However, you can also order a horchata latte or a mocha made with hand-pounded Abuelita chocolate. You can sink your teeth into an assortment of muffins, order a savory breakfast sandwich, or grab a freshly baked pastry to go.

Berry to Bean Coffee House
Not everyone likes their coffee swimming in caramel syrup or covered in heavy whipped cream. Coffee can actually be an incredibly healthful and restorative brew when served the right way.
Berry to Bean
will serve you the perfect coffee to follow up your early-morning yoga class or to start your day off right without loading you up on empty calories.
At Berry to Bean, you can order the Beet Supreme Latte that includes strawberry, cinnamon, honey, and beetroot. You can sip on a turmeric latte when you want a caffeine jolt and an immune boost. You can also order a Colombian and Kenyan cold brew for morning java that doesn't give you the jitters. Berry to Bean sells an assortment of vegan treats. It also offers pumpkin muffins, maple bacon, hearty breakfast sandwiches, and more.
Cafe Martinez
Cafe Martinez
is a popular brand of chain cafes that originally started in Buenos Aires. Choosing from eight different flavored lattes that include "Late Valentine," "Bumblebee Brandy," and "Nutella Dreams" is a small challenge compared to the Herculean task of deciding between beef, chicken, or spinach empanadas, a three-cheese grilled cheese sandwich with Calabrian peppers, or a bacon, avocado, and egg breakfast wrap.
Cafe Martinez also serves tea lattes, drip coffees, French press coffees, milkshakes, espressos, macchiatos, and more. There's even a delightful selection of Argentine drinks, including one made with steamed milk and a melted bittersweet chocolate bar.
Candlelight PourHouse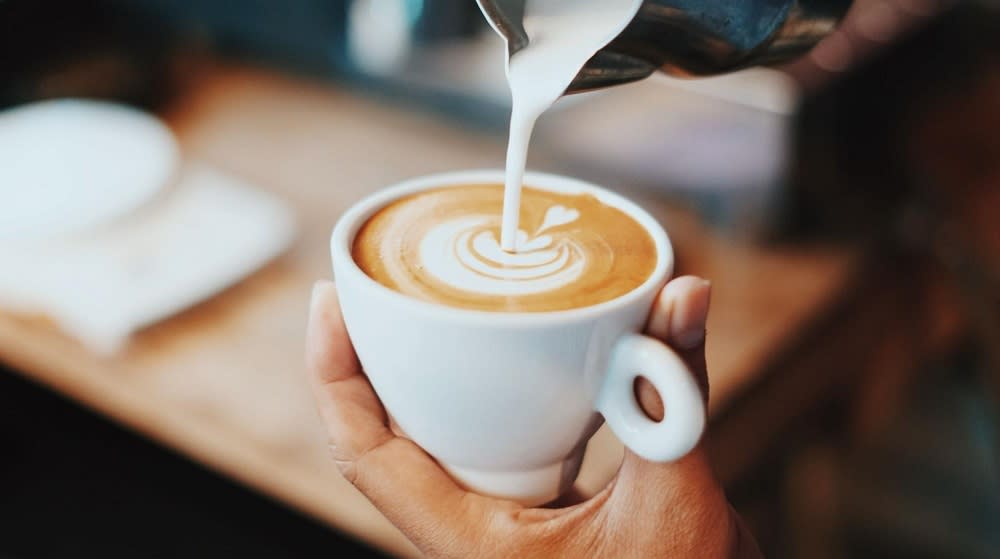 The
Candlelight PourHouse
and Wine Garden in San Antonio has definitely got something for everyone. You can stop here when you want an early-morning jolt or in the evening when you're ready to wind down. The menu at this location is nearly as thick as its Texas Toast Triple Grilled Cheese Sandwich. You can order fluffy buttermilk waffles served with crispy chicken tenders, Barbacoa Benedict, or Candlelight Huevos Rancheros.
Located on the St. Mary's strip near downtown San Antonio but far enough away to avoid the hustle and bustle, this establishment serves up savory dishes spiced with herbs grown in its own secret garden along with live music from local bands, top-rated wines by the bottle or glass, and an assortment of coffees and coffee concoctions that you have to see to believe.
CommonWealth Coffeehouse & Bakery
Not every trip for coffee in San Antonio has to end with a red wine hangover. Although the Candlelight PourHouse is undoubtedly fun, you may be looking for a place to get a quick, traditional cup of joe and a bite to eat. The
CommonWealth Coffeehouse & Bakery
serves coffee just like you want it: fresh, hot, and made to order. They also have world-class pastries that will please even the most discerning palate. You can drop in here before dashing off to meet up with your Fair Oaks Ranch realtor for an oh-so-flaky almond croissant, pain au chocolat, or a coeur francais.
Start your day off with a cortado, French press, Americano, cappuccino, or double espresso. CommonWealth serves coffee iced or hot and offers matcha lattes, chai lattes, and hot cocoa. Coffeehouse or not, CommonWealth even has an impressive assortment of both iced and hot teas.
Indy Coffee Club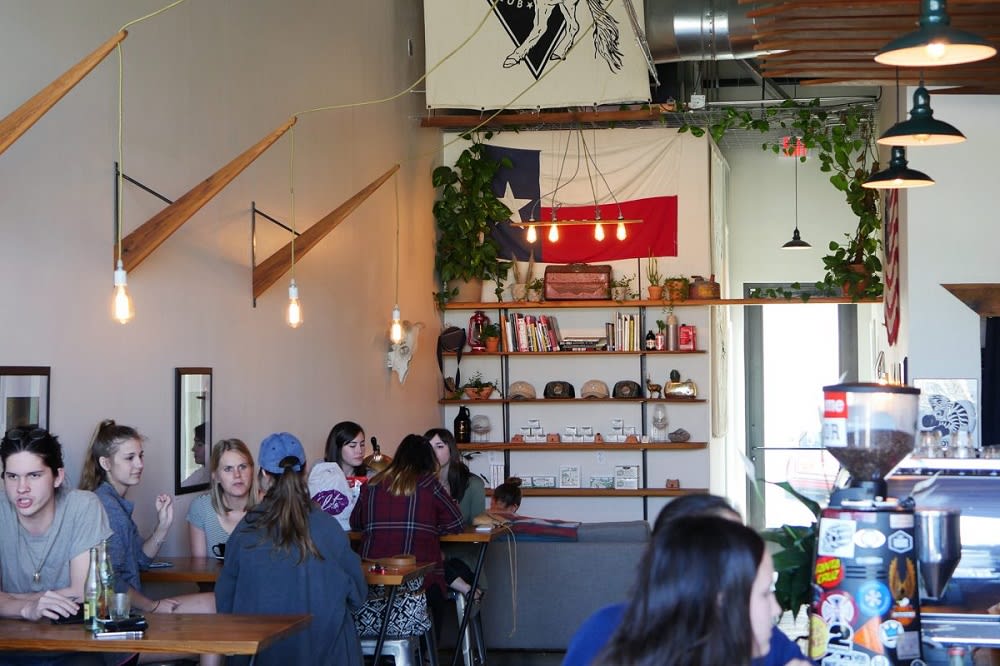 A trip to the local coffee shop can include full-on self-indulgence when you land at the
Indy Coffee Club
. Here, you can enjoy single-origin Parlor coffee, artisanal coffee drinks, and decadent meals and snacks, including a Chorizo Biscuit Sando, avocado toast, or a sweet potato cupcake with cream cheese frosting. The menu also includes cold brew, vanilla cold brew, and a dairy-free coconut vanilla latte.
But the pampering doesn't stop here. The Indy Coffee Club also sells an assortment of handmade soaps, body oils, and luxury apparel. You can shop for accessories and all-natural beauty products, sip a matcha latte, or grab a double espresso with micro-foamed milk to go.
Poetic Republic Coffee
Poetic Republic Coffee
is an ultra-small coffee house in the San Antonio area, but its diminutive size doesn't diminish its popularity. This location serves fresh-brewed coffee, various espresso drinks, hot tea, an assortment of juices, and more.
The real draw, however, is its fantastic selection of used books. It's the perfect place to stop if you want both a cup of joe and a good read. If you have a hankering for a snack, you'll also have access to a large assortment of pastries sourced locally from La Boulangerie. With regular poetry nights and wine served by the glass in the evening, this is also a great place for literature lovers to visit after the sun goes down.
Revolucion Coffee and Juice
Not everyone is a dedicated coffee drinker, but this doesn't mean that they don't appreciate the soothing, aromatic appeal of a good French roast and the lively atmosphere that San Antonio coffee shops provide. If you've jumped off the caffeine train but still like to enjoy an early morning drink among like-minded locals,
Revolucion Coffee and Juice
is the place to be. You can order fresh, cold-pressed juices that are nutrient-dense, delicious, and as likely to get your blood flowing as a warm macchiato.
Coffee is sold here too, and it's made and served with both reverence and flair. This location is home to a fantastic cold brew and offers everything vegan and vegetarian diners could possibly want. Coffees can be lightened with homemade nut milk of various types. There are also matcha, pitaya, and acai bowls for those who want a light yet filling breakfast and a colorful assortment of phytonutrients. With an all-day brunch, a vast selection of sustainable coffees, and amazing immunity-boosting detox products, Revolucion attracts San Antonions of all ages and from all walks of life.
What's Brewing Coffee Roasters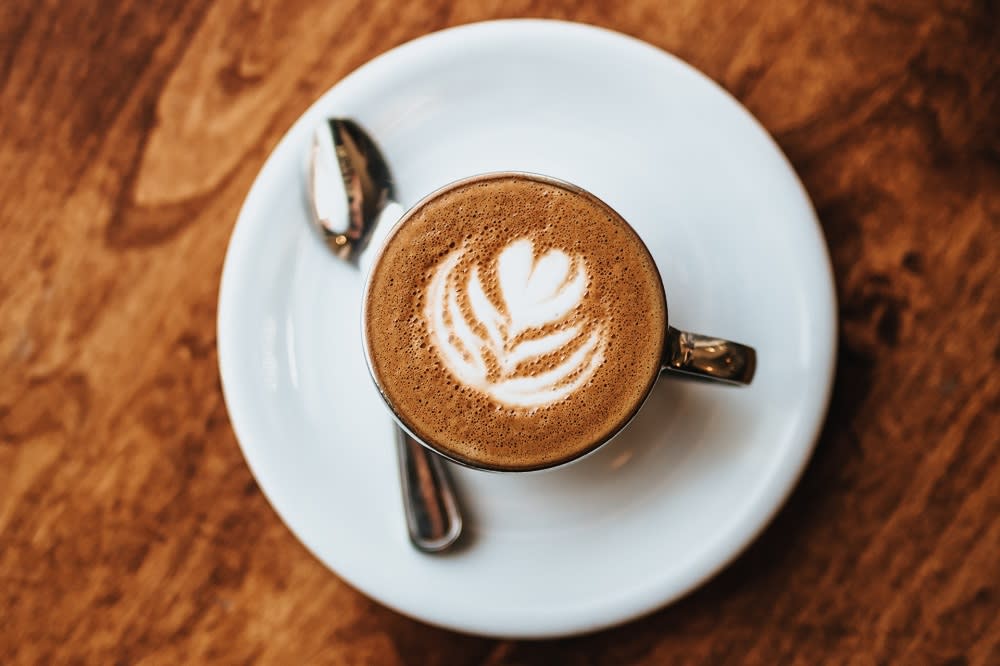 When you want simple yet fantastic coffee, stop by
What's Brewing Coffee Roasters
for the best cup of coffee you've ever had. This popular San Antonio coffee room has a lively, fun atmosphere. It also maintains one of the most impressive selections of fresh ground coffees in the city and an equally massive selection of flavored teas.
You can play pinball here, nosh on fantastic blueberry, poppy seed, or carrot muffins, and enjoy an ice-cold MidNitro cold brew. With craft coffee drinks, state-of-the-art brewing equipment, and incredibly knowledgeable baristas who absolutely love what they do, a trip to What's Brewing is always a memorable experience.
Reach out to a San Antonio real estate agent today
At the Graves Group, we love a good cup of coffee too. We also love all that San Antonio has to offer, including its range of brand new construction and luxurious historic homes. Check out our
exclusive listings
to find your perfect home in San Antonio or
get in touch with us
today so we can help you define your goals, locate your ideal neighborhood, and start touring options that fit your needs.