With high temperatures and humid days, San Antonio summer is no joke. It's a good time to start thinking about solutions to cool off, like finding a place to get the best ice cream, soft serve, or gelato. Lucky for you, San Antonio is filled with a plethora of sweet ice cream shops that are worth checking out. This Southern city is packed with a diverse array of ice cream options, including everything from traditional favorites to unconventional, creative flavors. Read on to learn about some of the city's top ice cream parlors to explore this summer.


Freshest Ice Cream
Freshest Ice Creams puts a healthy (but still delicious) twist on traditional ice cream. They exclusively use alkaline water, lactose-free milk, or coconut milk to create their natural ice creams, slushies, milkshakes, fruit salads, and gelatos. Freshest Ice Creams prioritizes using natural ingredients with no chemicals, fat, or artificial colorings, so this is a perfect solution for when the kids are begging for sweets, but you're trying to minimize the trips to the dentist!

This healthy ice cream shop is located right off of the McDermott freeway for an easy and quick fix for your sweet tooth. Freshest Ice Creams is such a unique parlor with incredible flavors that you would have a hard time finding elsewhere. With 25 years of experience and expertise, they surely know how to whip up the perfect summer treat!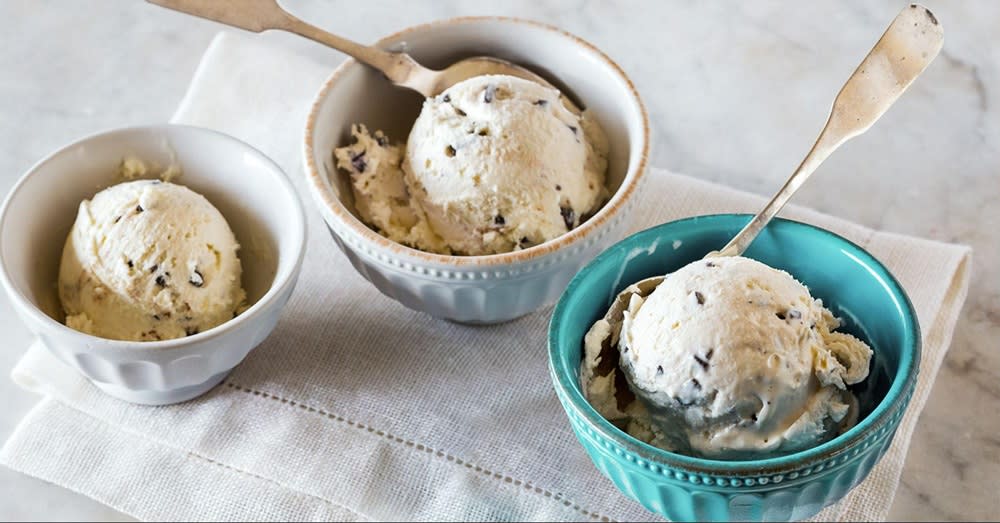 Amy's Ice Creams
Amy's Ice Creams is another tried-and-true San Antonio classic. They have been serving their handcrafted artisan super-premium ice creams, dairy-free fruit ices, and frozen yogurt for years, making it a favorite among locals. Amy's rotates more than 350 flavors and is home to the world-famous Mexican Vanilla Ice Cream.

Since they have so many different flavors, they encourage you to mix and match different scoops every time you visit. Some of their most popular specialty flavors include Black Velvet (dark chocolate and rum), Mangonada (mango with a chamoy swirl), and Texas Mint (cheesecake and mint Oreos). Luckily, you'll find Amy's parlors all over the state, with locations in San Antonio, Austin, and Houston. Amy's Ice Cream really is a Texan staple that every San Antonian needs to try.
Lick Honest Ice Cream
This parlor delivers exactly what its name would suggest: scrumptious artisanal ice cream crafted only with the purest and most honest ingredients you can find. The founders of Lick Honest Ice Cream take pride in sourcing all of their milk and cream from local family farms in Texas and Wisconsin. Their heavenly sauces, cookies, marshmallows, and cakes are freshly made in the Lick Honest Ice Cream kitchen to give you a dazzling desert experience only they can offer!

You can enjoy any of their signature flavors, or take a more daring approach with their Texas-inspired concoctions including cilantro lime, dewberry, corn cobbler, sweet persimmon, and sage. You can find their proprietary flavors in your local grocery store, or take a visit to any one of their "scoop shops" in San Antonio or Austin for the whole sundae! Lick Honest Ice Creams expertly brings the farm-to-table experience to the ice cream world and is easily one of the most premier parlors in the South.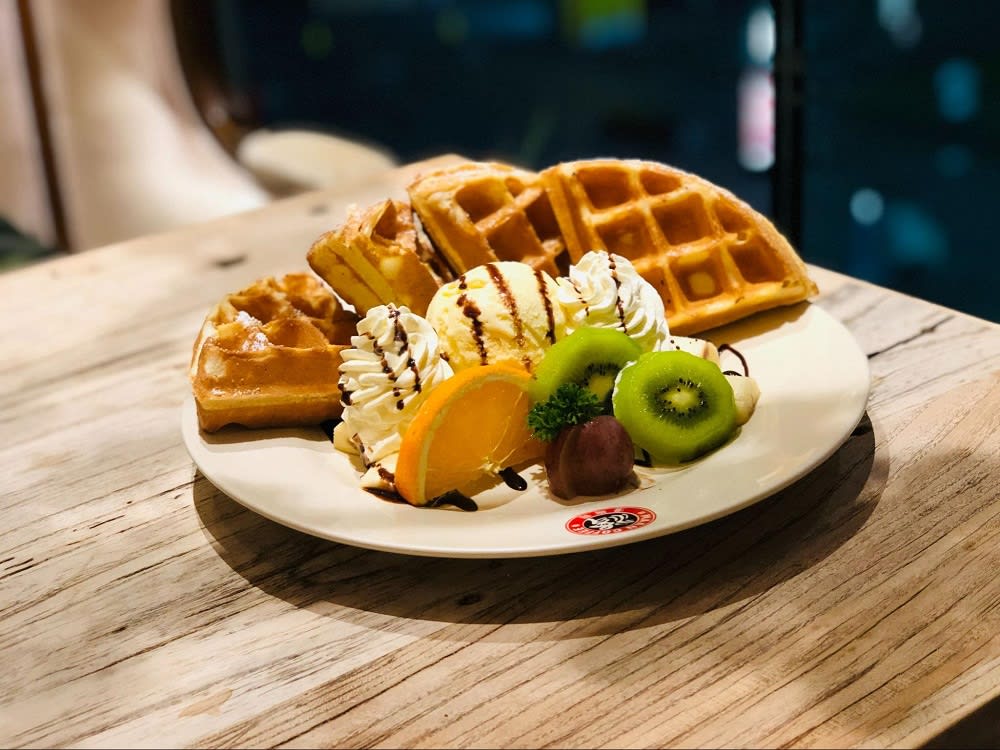 Belgian Sweets
Did you know that you can get authentic, gourmet European desserts without stepping foot on an airplane? Belgian Sweets serves their homemade treats right in the heart of San Antonio. They whip up their hand-crafted Belgian ice creams with ingredients that are almost all entirely made in-house, as their only exception is their Belgian-imported Neuhaus chocolate. Their batches are hand-churned in their kitchen every day, and they never use any preservatives, stabilizers, chemicals, emulsifiers, or artificial flavorings.

Sprinkle-lovers listen up! Belgian Sweets is so confident in the rich taste of their ice creams that they actually discourage you from adding toppings of any kind and don't offer any in their shop. This may sound blasphemous, but try a few bites, and you'll be glad that you gave their divine flavors all of your attention!
Justin's Ice Cream Company
There's always something sweet at this hole-in-the-wall ice cream shop! Nestled on the San Antonio RiverWalk, Justin's Ice Cream Company has been a part of the community since first opening its doors in 1981. The mission of this parlor is to bring Italian ices, gelato, ice cream, and creative flavors to the San Antonio community. This dream came true, as Justin's Ice Cream Company has become a local staple and was even once regarded by former President Bill Clinton who praised their Mango ice cream as a "national treasure".

Now, over 40 years since the company's inception, they continue to make fresh and unique ice creams for all San Antonians and visitors to enjoy. They always have their nationally famous signature flavors ready for you, including Mango and Horchata, along with their pure classic Vanilla and Chocolate. Justin's also likes to concoct seasonal flavors that are served for only a limited time in the year. With so many tantalizing flavors, don't be surprised if you soon become a regular at Justin's Ice Cream Company.
Mr. Ice Cream
While the true identity of Mr. Ice Cream is kept a secret, this San Antonio ice cream shop can undoubtedly whip up something sweet and satisfying! Mr. Ice Cream is well-loved by locals and tourists alike and for good reason. The inside of the parlor will take you back to a classic 1950's milkshake shop, and their menu is sure to impress. You can order from their variety of ice creams by the scoop, milkshakes, banana splits, and floats.

Mr. Ice Cream set up shop on the RiverWalk in San Antonio, which means that you can enjoy your ice cream while taking a stroll by the river or soaking up a romantic evening sunset. This eclectic shop is well-known and highly sought-after by visitors and locals alike. Their Blue Bell ice cream, which was inspired by Texas flavors, is among one of the most popular and comes highly recommended. Take the whole family to Mr. Ice Cream for a true San Antonio mom n' pop ice cream parlor, and maybe you'll even be lucky enough to meet Mr. Ice Cream himself!
Paciugo Gelato Cafe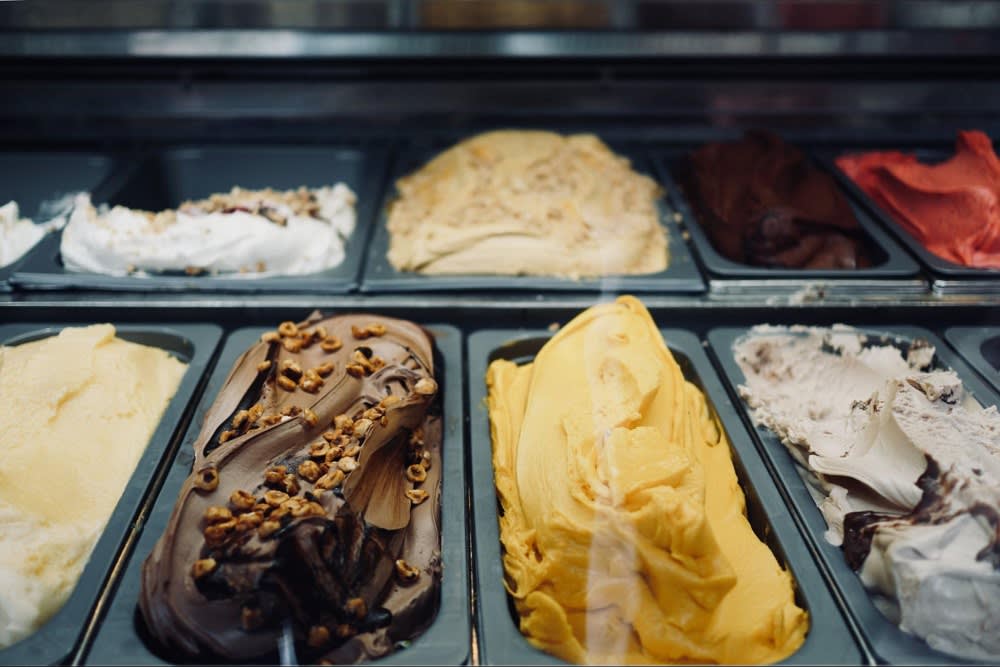 Ugo Ginatta was born into a family of restaurateurs in Turin, Italy. To stay in the family business, he took his family's secret gelato recipe to the states and created Paciugio Gelato Cafe, which now has multiple locations across the United States! San Antonio is home to one of these authentic Italian cafes and doles out their velvety smooth, irresistibly creamy gelato right in the Quarry Village.

In either a cup or in one of their house-made waffle ones, satisfy your sweet tooth with a taste of Italy. Their most delectable flavors include Amaretto Chocolate Chip, Pannacotta, Texas Pecan Sea Salt Caramel, and an array of sorbetti for a delicious indulgence!
El Tropico Ice Cream
There's little that is as refreshing as an agua fresca and a creamy popsicle on a hot San Antonio day -- which makes up most of the days in a year. El Tropico Ice Cream will transport you to Mexico with their traditional fruit and cream popsicles, shaved ice, agua fresca, mangonadas, and plenty more. El Tropico is family owned and their love and adoration for their home in Mexico shines through in the care they put into their creamy and delicious ice cream flavors.

This shop embodies the vibrant Mexican community in San Antonio and celebrates the culture that has built this city into what it is today. Whether it's your first or fifth time here, you'll be treated like family and immediately feel at home in this cozy, welcoming environment, and the attentive staff will be eager to give you suggestions if you're unsure of what to choose. El Tropico is a San Antonio staple that is a must-try!
Marble Slab Creamery
Since its first opening in 1983, Marble Slab Creamery has been executing the perfect marble slab technique. They specialize in making small ice cream batches of cold marble slabs to create a delightfully creamy texture like no other. Marble Slab is known for their creative, out-of-this-world creations, and they always keep their customers waiting for the next big surprise.

Their milkshakes look like they came right out of Mr. Wonka's factory and explode with a combination of marshmallows, sprinkles, and waffle cones on top, and anything else that you can dream up. Their creativity doesn't stop with ice cream and milkshakes. You can bring their show-stopping cupcakes and cakes to impress at any party or large gathering. Their flavors for both their frozen treats and cakes come in an endless list of flavors, including Blue Cotton Candy, Caramel Macchiato, Bubble Gum Pink, and plenty more. Marble Slab Creamery's one-of-a-kind creations will have you feeling like a kid again.

If you are looking to explore San Antonio real estate, contact The Graves Group today. As an expert in San Antonio homes for sale, Denise and her talented team will walk you through the home buying process and help you find your perfect dream home.